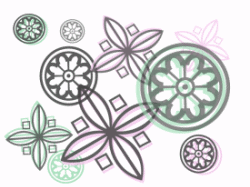 KZH Design
Technology Instruction, Graphic Design, Virtual Assistance and Mobile Notary Public Services for small businesses, non-profit organizations and individuals
KZH Design specializes in providing assistance to small businesses, non-profit organizations and individuals with a wide range of highly personalized services.
Technology Instruction
Are you struggling to learn how to use computers, navigate the internet or figure out how to use email? Do you have  digital camera but have not been able to get the images off of the memory card? We can help you learn to make the most out of using your technology!
Contact us to learn about individual and group lessons for:
Computer Basics
Office Programs (Google Docs, OpenOffice and Microsoft Office)
Word Processing
Email and Internet
Set up your smart phone or tablet
Blogging
Facebook
Graphics programs
Video Calls (Zoom, Skype, Hangouts, Teams)
Cloud Computing
and much more!
We will gladly meet with you, in person, over Zoom, by phone or via email, to assess your needs and determine a plan of action!
Graphic Design & Desktop Publishing
We create custom websites, newsletters, flyers, announcements, email blasts, logos and graphics for your organization or business. We can coordinate your business stationery, newsletter, mailings and website to create a unified image for your business or organization.
Virtual Office Assistance
Let us be part of your office support team! We provide remote bookkeeping, receptionist, correspondence, copywriting, proofreading and general business services for companies.
NEW! Mobile Notary Public Services
We provide Notary Public services in locations in the south and southwest Chicagoland suburbs.
Domain Names and Web Hosting
Are you interested in purchasing a domain name, personalized email or web hosting? Visit our online resource for these services at www.kzhdesign.info.
Enjoy your visit to our site. If you have any questions, please contact us.
~Karen Hoogland
Owner/Operator